What is the story on Dr Aafia Siddiqui, the MIT grad who may have been imprisoned at Bagram, that notorious American detention facility in Afghanistan, for the past five years?
Siddiqui is a 36-year old Pakistani woman who when young was sent to America by her father, along with her two siblings, for education. But in 2003 while she was living in Karachi, Pakistan, with her parents and three children she suddenly disappeared. She was arrested on July 17 of this year on false charges, according to her lawyer, Elaine Whitfield Sharp, who says she has proof that Siddiqui was being held at Bagram Air Base for the past five years.
Sharp also says Siddiqui appears traumatized, is very passive, and is "like a person who has been excessively institutionalized." I got this information from this NPR article. Eric Alterman has further details and links here. Particularly interesting is the investigation by Tim Bella at ProPublica, Mystery Surrounds Case of Terror Suspect. Here is a 3-minute video, The Case Against Aafia Siddiqui, from Aug 6, 2008, on AlJazeera: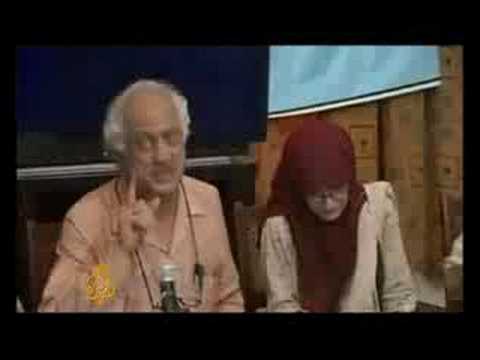 I doubt there is anything like this in the American media.